Dialogues
Artist's Book
My mind could not communicate in words,
yet my heart did
through the magic of sketching.
Material
copy art
on paper
acetate & tracing paper
Format
30cm. x 22cm.
21 unbounded folders
containing 140 loose pages
Publication
Editions du Tricorne, Geneva, 1988
Limited edition of 250 numbered copies
Out of print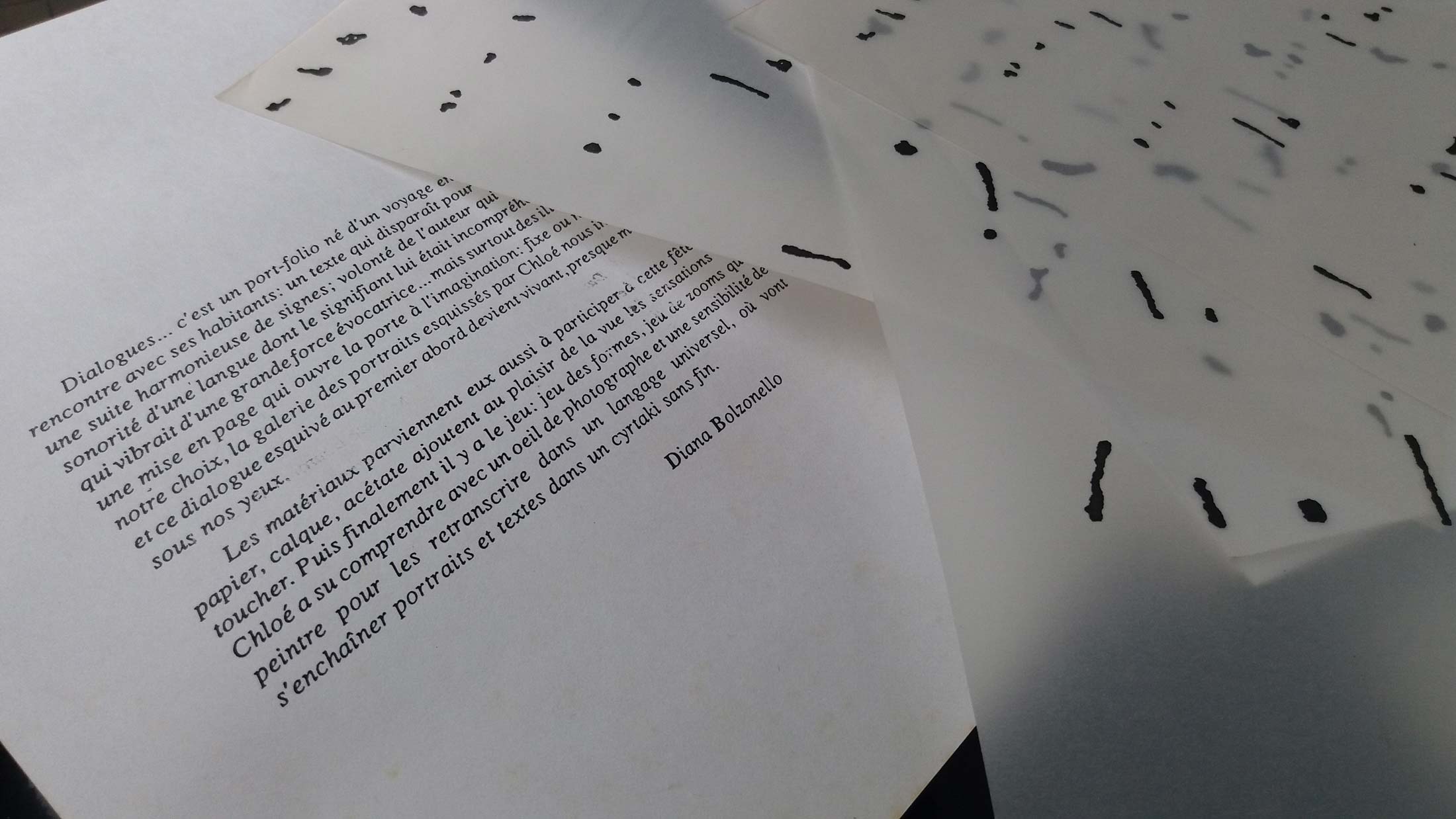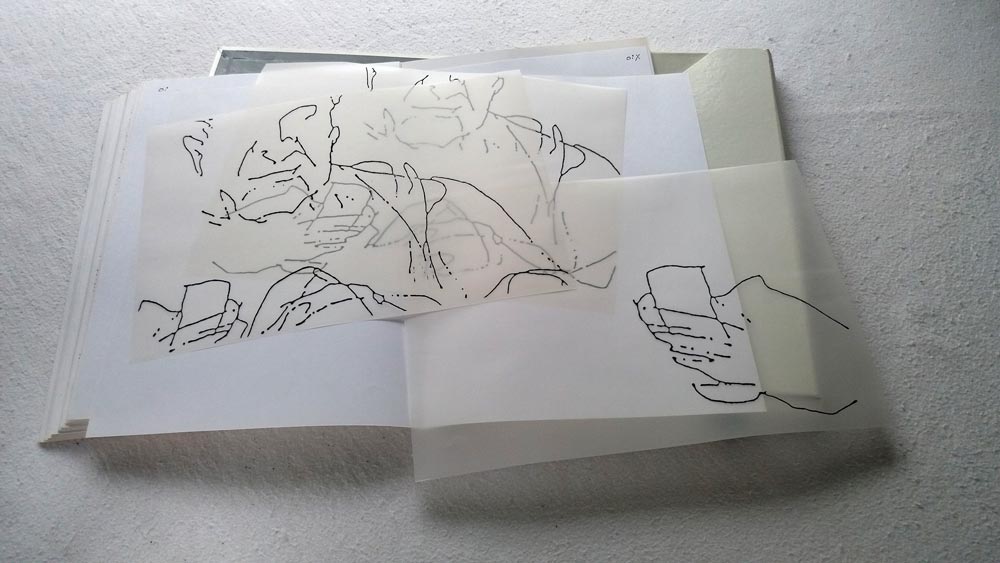 Dialogues
a ludic Artist's Book, plays endlessly with free-floating transparencies, peeking-through windows, undecipherable poems and caricatured sketches. It captures the innocent spirit of the Cycladic islanders.