The Artist
Chloé d'Aujac
Brushing past death on a slippery mountain road in Turkey designs at age twenty a sharp angle in my life. I abruptly switch from medical studies to fine arts, from left-brain to right-brain realms.
From that point onwards, my life is a non-conformist adventure through which I explore, express and expand endlessly.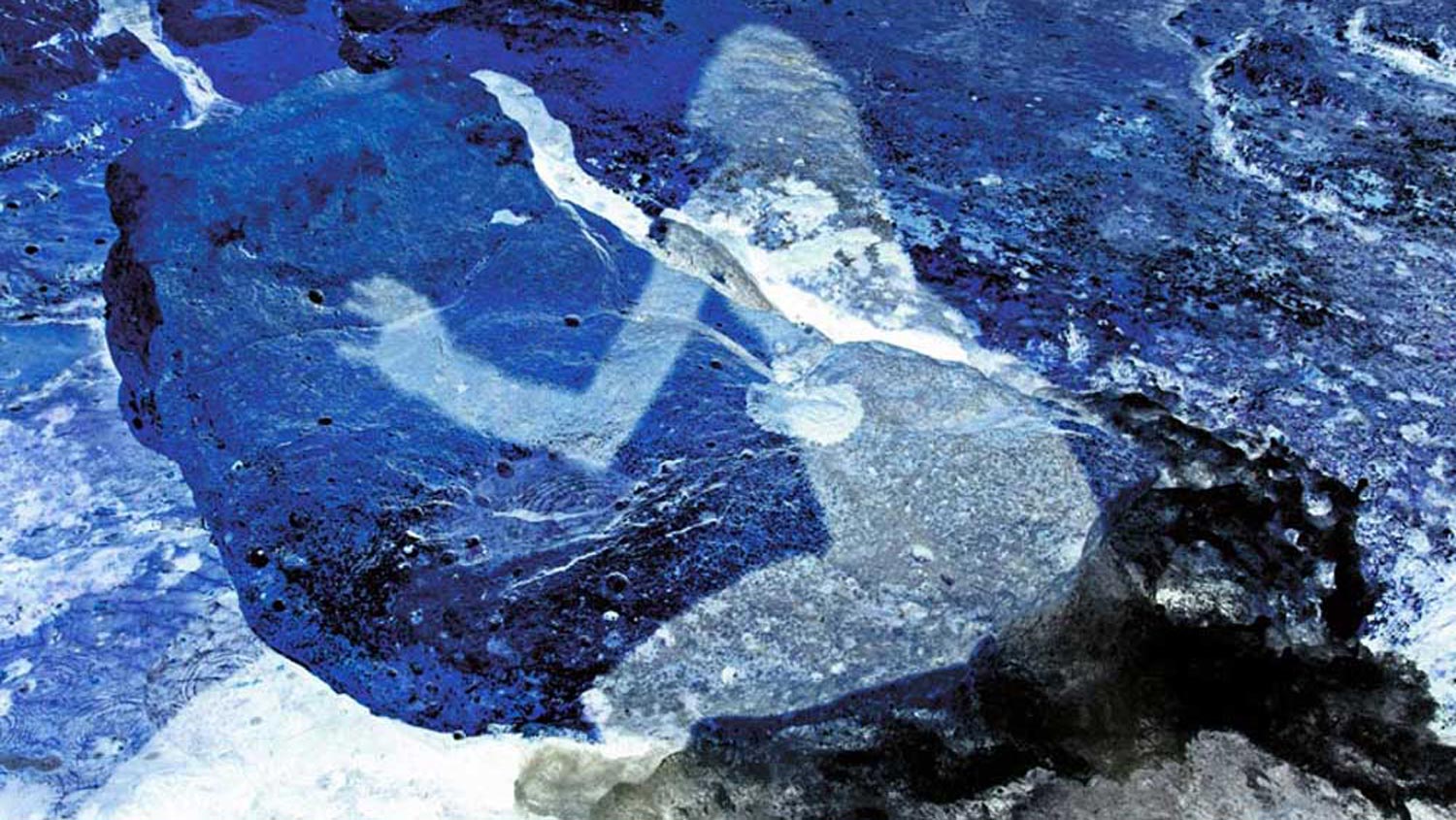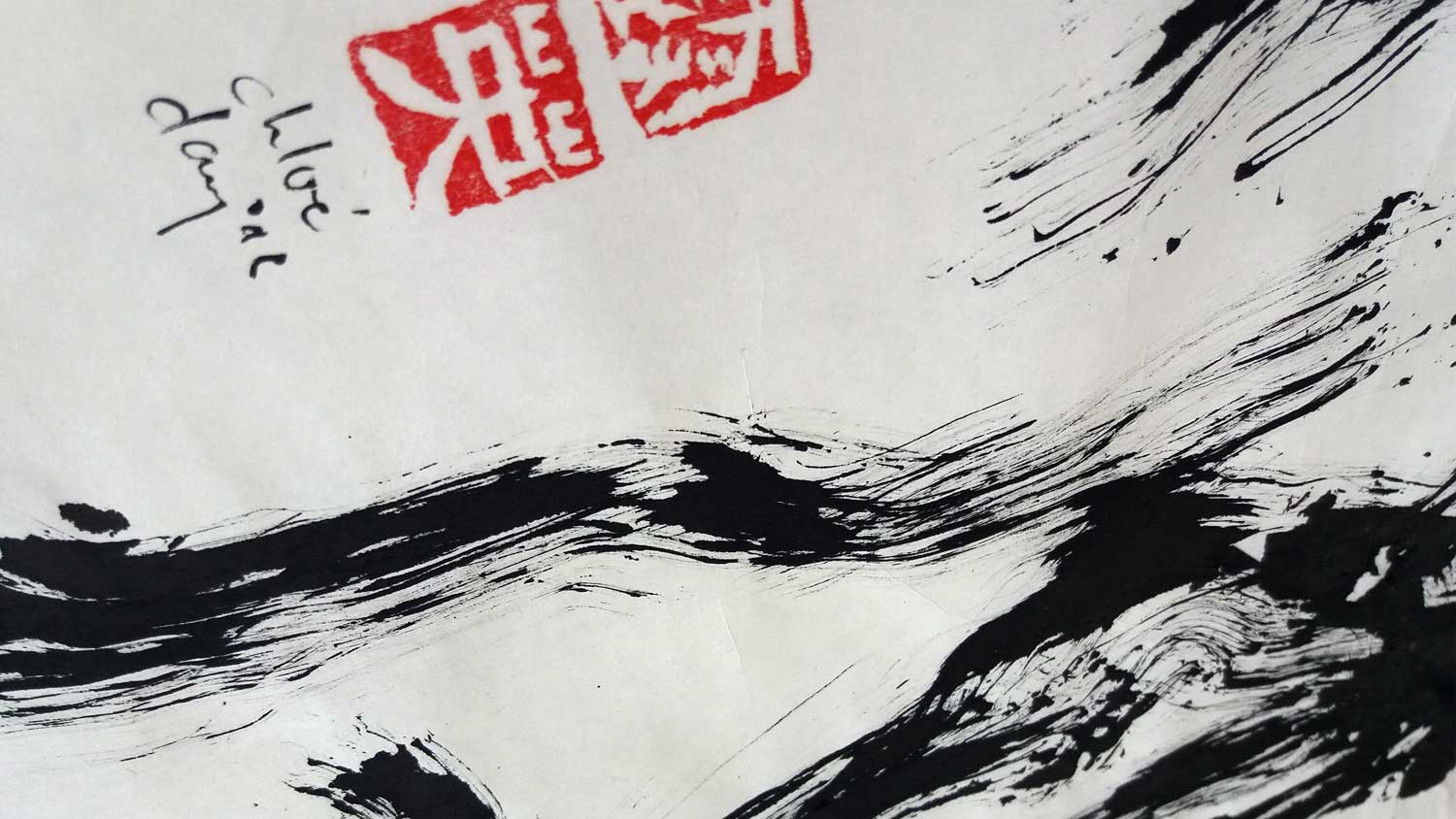 B.A. in Fine Arts in London, UK where I was almost evicted out of school, for not fitting into the establishment!
Yet, it is only when travelling through the Cyclades, Greece that the urging desire for communication with the locals allows my sketching talent to burst out freely. There, the real school, in life, in real life!
See Dialogues
South of Italy, in Puglia, it is with stone that I communicate intimately and silently – almost the rediscovery of something that is already in me.
See Whisper
Every journey and culture enriches the fabric of who I am. New experiences contribute to the patient embroidery of my life tapestry with exotic threads of all textures.
Sketching is a way of sensing and feeling into people.
See Café Benching
Sense of beauty, free flow of energy, sensuality of refined perceptions are among the precious pearls I receive from Japan.
See Goshuisho, Kakizome & Nagare
In between my lenghty wanderings, I spent a few years in the mountains of Cevennes and some in Paris.
See Corps à Corps, Energy in Design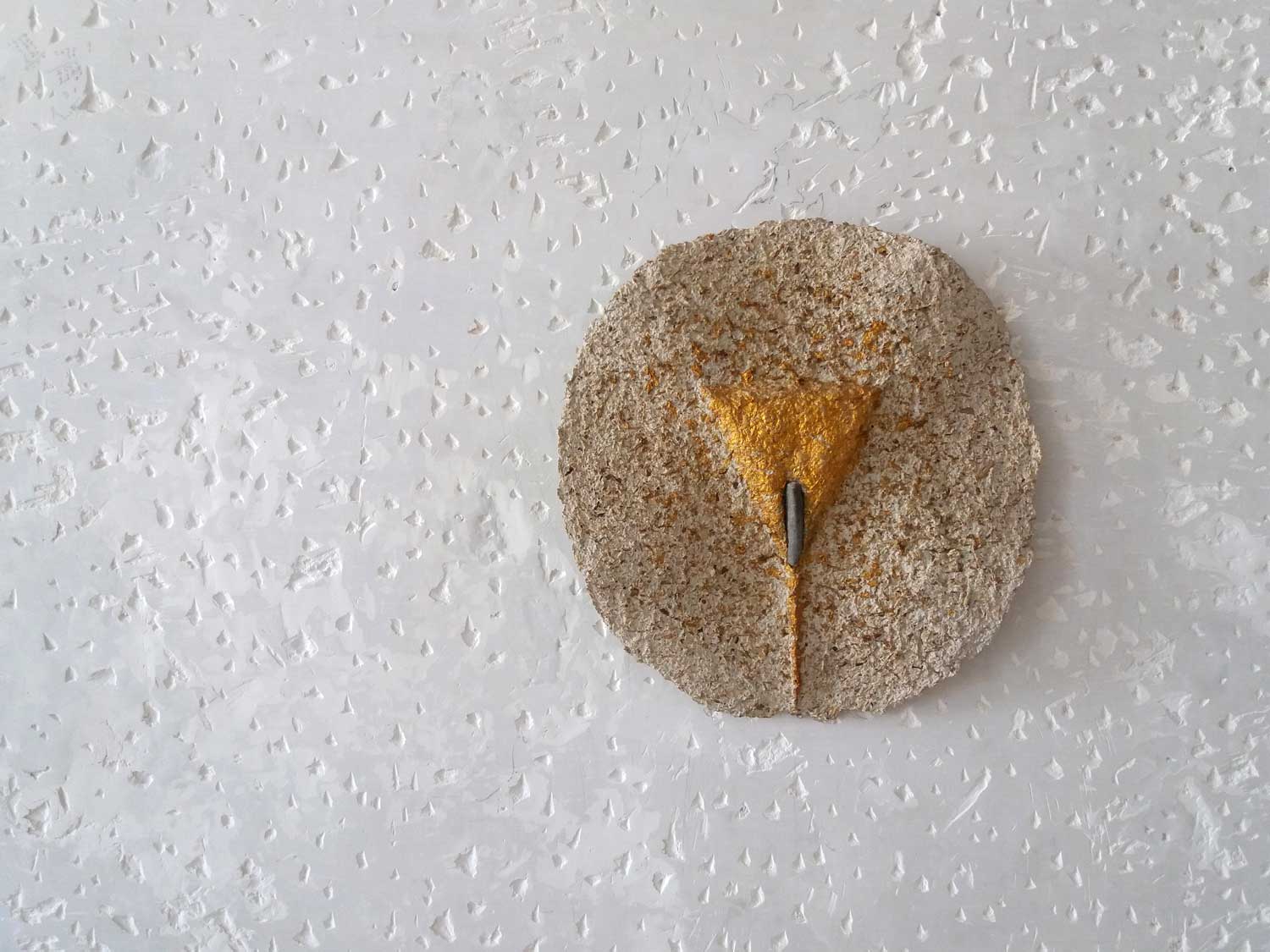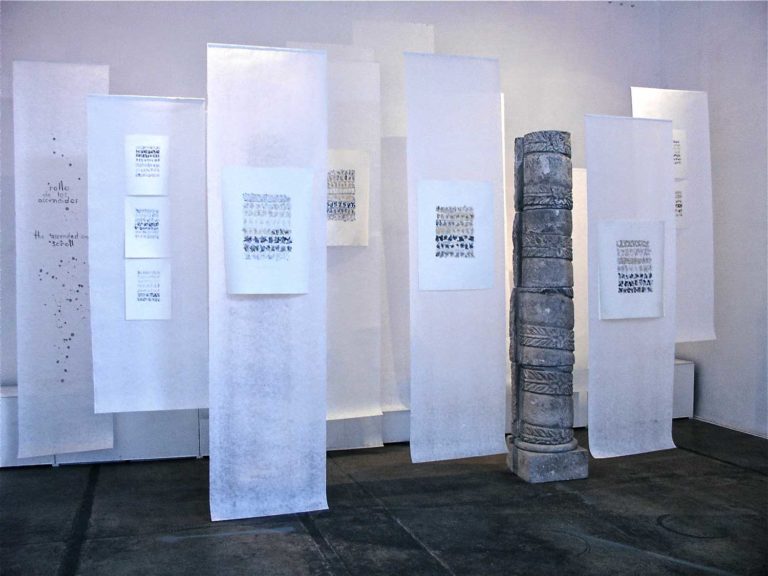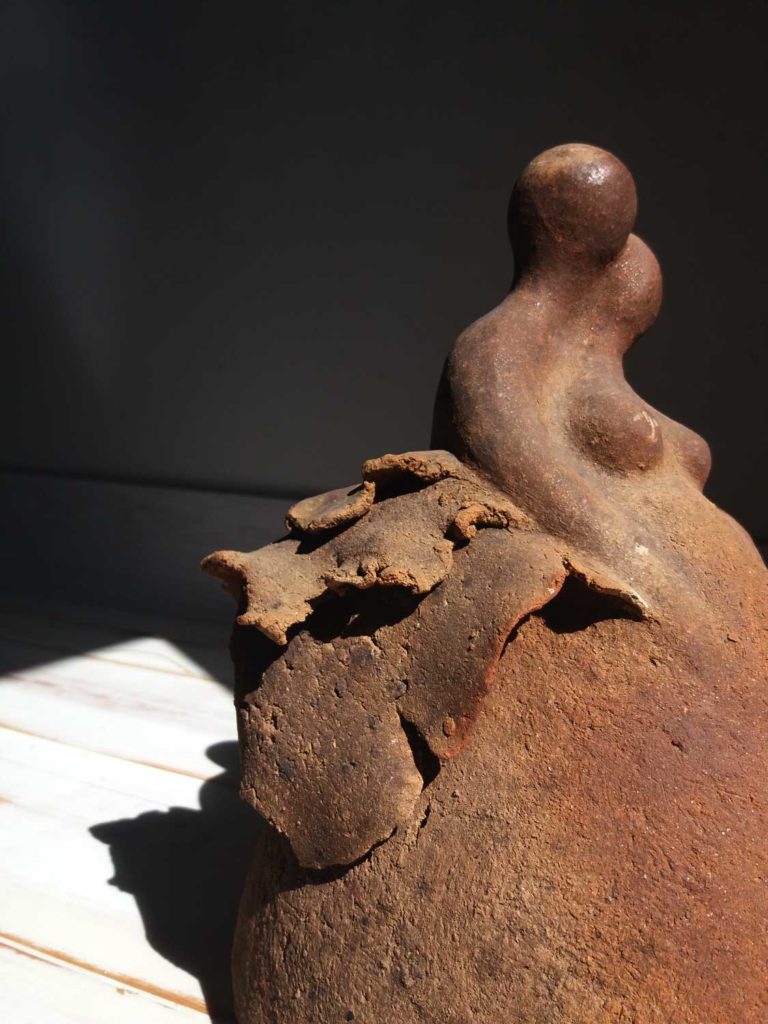 The aliveness of the original Greek sketches of Dialogues grants me a one-year post-graduate study in San Miguel de Allende, Mexico from the Rotary International Foundation.
An innate sense of freedom and creativity, bubbling with joy and colour captivate my heart! The one initial year overruns so that I settle and live twenty-five years in Mexico with my daughter.
See Infinite Mystery, Choreography for Shadow and Stone
Presently living with my companion in Lisbon, Portugal – where I mostly have been involved with architecture and interior design projects – and Haute-Savoie, France where I immerse with Nature.
See I-Mago
What comes next you may ask…
Stepping stones
Born in Geneva, Switzerland
Bachelor of Arts in Fine Arts, Central School of Art and Design, personal tutor Cecil Collins, London England
Invitation to Fano Foundation Summer School by Slobodan Dan Paich, Puglia, Italy
Invitation to work 6 months with Norman Mommens, Puglia, Italy
Water and Mirrors Games, article in Photocinema, Photography Magazine, Paris
Dialogues, artist-book published at Editions du Tricorne, Genève
Dialogues, article in Ecriture, literature magazine, Lausanne, Switzerland
Painting primed in Dammaries-les-Lys, France
Rotary International Foundation post-graduate Grant, Mexico
Group and solo exhibitions in England, Italy, Switzerland, France, USA, Mexico
Private Collections around the world
I look around,
I am the centre of a huge sphere,
empty, silent, virgin.
I am in my creative space, my inner studio,
always within, wherever I go.
Simply in the present moment,
in the dance of my soul.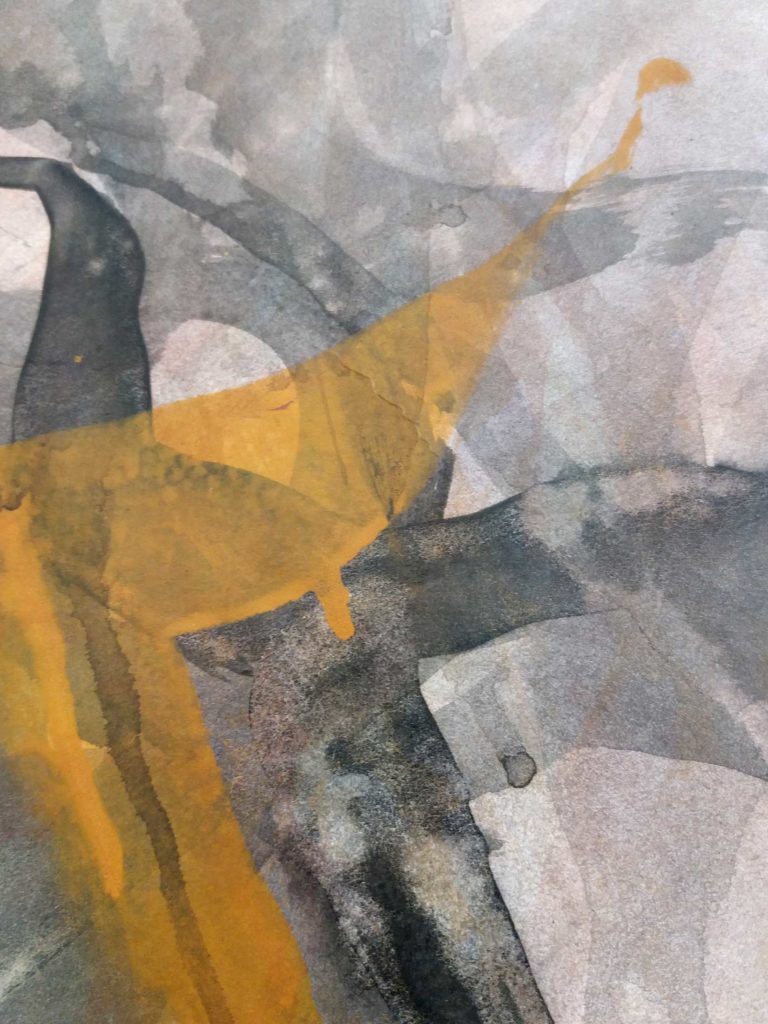 Contact Me
Follow up and feel free to inquire about prices, sales potentials and creative interior design solutions.